Mother's Day weekend.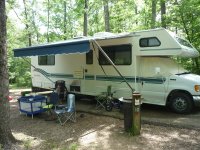 Camping Time!!!!
Finally made our first outing in the RV. We went to Chicot State Park, Louisiana.
Our only minor hiccup was the hotwater heater not working. The hot water heater would shut off as soon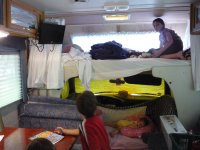 as it was turned on. I believe it is a sensor that needs to be replaced.
The family had a great time. As you can see little Jillian was plumb wore out.
The Mrs. created a bed for her on the front seats. She is a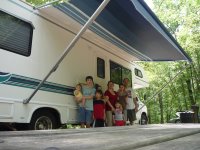 wiz at sewing among other things.
The family was sad it was such a short trip. But hopefully this is just the one of many.